The most recent documentation (AQUA-DUCT 1.0.2) is available here
You can download the full documentation of AQUA-DUCT 1.0.2 as a PDF file here.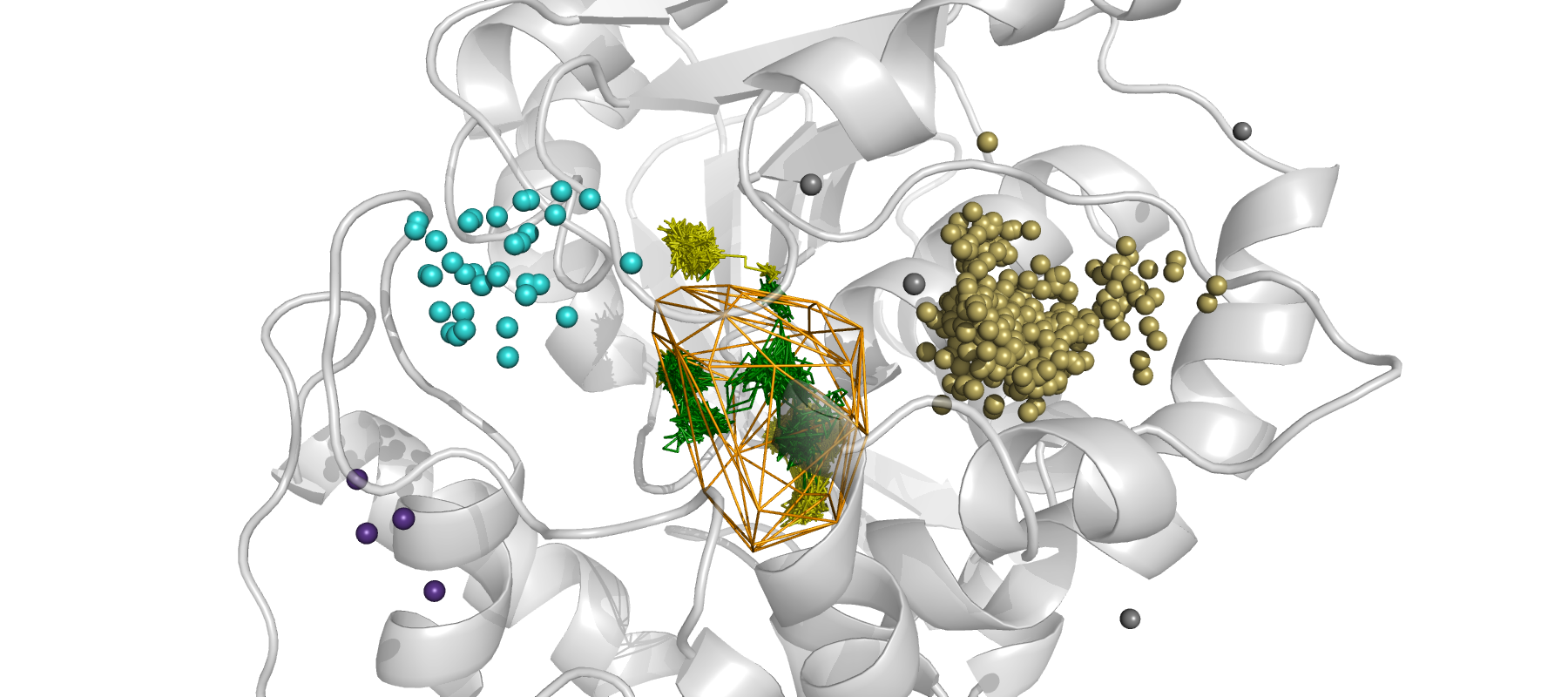 An example of AQUA-DUCT results. 
Visualization of raw paths of water molecules that do not leave the Scope for the entire MD simulations of M. musculus epoxide hydrolase.